If just the thought of chopping onions makes you cry and the idea of event catering is enough to have you running for cover, it's probably time to hire a Private Chef. A Private chef London can help with all your cooking woes, sorting everything from a menu to sourcing the ingredients for an event. Sounds great, right? It is.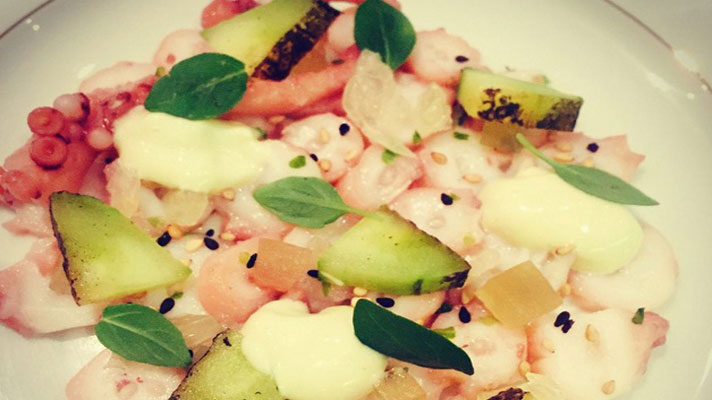 Welcome to the world of cuisine curated and created by Private Chef Chris Bailey, the master of all things edible with over fifteen years of experience. He does all this so you don't have to.
With a dynamic approach towards food, Chris is known for his innovative blends of bold flavours, seasonal ingredients and exquisite presentation. If you're searching for a Private chef London, Chris can work alongside you to create bespoke menus for a variety of events, from weddings to openings, one-off pop-ups to corporate occasions – Chris does it all.
When hiring a Private chef London, it's always good to get someone with a bit of experience under their belt and, when it comes to food, Chris certainly isn't lacking here! He first began training at the prestigious Westminster College before working his way around London and then taking his culinary skills abroad. During this time, he worked in a number of top European Michelin Starred restaurants, leaning how the art of food differs across the globe and absorbing a deeper understand of culinary techniques. On returning to England he opened The Black Rat in Winchester where he went on to be awarded a coveted Michelin Star as the head chef. This experience has given him not only skills to rival top chefs, but also a unique and well-rounded take on cuisine that carries influences from around the world, all of which he is now bringing straight to your table.
All of Chris' dishes focus around local and seasonal produce, ensuring the ingredients are fresh and of the highest-quality. He blends both traditional cooking methods with modern twists, making for some truly unique dishes! If you are planning to throw a party for friends or colleagues, or perhaps hosting an event as a company, your service needs to be impeccable. Food is an incredibly important part of any event, and reflects your image and status as a host so you need a Private chef London who you can count on. Chris and his team deliver time and time again and your guests will be left both happy and full – the perfect mix!
From high-end dinners to canapé parties, Chris offers a variety of packages to suit all means, but throughout all his food the quality and skill is distinct, no matter what your budget. It's important to find a Private chef London who works within your budget whilst still providing an excellent service, and Chris can do just that.
If you think Chris and his staff could be the perfect Private chef London team for you, get in touch with the team, today! When it comes to great food, there's not a moment to waste.